More States Granted Medicaid 1135 Waivers
April 2, 2020
In keeping with its commitment to ensure states have the necessary tools to respond to the 2019 Novel Coronavirus (COVID-19) pandemic, the Centers for Medicare & Medicaid Services (CMS) have granted the 1135 waiver to 41 states as of Wednesday, April 1. All Section 1135 approval letters are available via the Medicaid website and are added as they are issued.
---
New Federal Coronavirus Bill Waives Medicare Telehealth Restrictions
March 19, 2020
Medicare patients seeking certain medical services—including mental health services—can now be seen using live videoconferencing in their homes. They do not need to travel to a qualifying "originating site" for Medicare telehealth encounters, regardless of geographic location, according to a guidance issued this week by the Centers for Medicare and Medicaid Services (CMS). Read more.
---
A 2019 Multiple-Paper Follow-up to the Beyond Beds Series Now Available
March 5, 2020

Debra A. Pinals, MD, Medical Director of Behavioral Health and Forensic Programs for the Michigan Department of Health and Human Services and a member of NRI's Mental Health/Criminal Justice Board Committee authored Lessons from the International Community to Improve Mental Health Outcomes, which pivots from NASMHPD's previous work in its Beyond Beds series to look beyond the borders of the United States to other countries for examples of successful and promising strategies across nine areas of focus. Learn more. 
---
NRI Board Member Highlights Mental Health Resources in New Public Health Course
February 20, 2020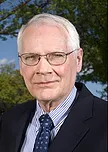 Ron Manderscheid, NRI board member and the Executive Director of the National Association of County Behavioral Health & Developmental Disability Directors (NACBHDD) will be teaching the course Knowledge for Managing County and Local Mental Health, Substance Use, and Developmental Disability Authorities as a part of the Johns Hopkins Bloomberg School of Public Health, starting this spring. Learn more.
---
NRI is Creating a 2020 State Mental Health Profile System – SMHA Information Sought
February 6, 2020
The NRI Board of Directors, primarily comprised of State Mental Health Agency (SMHA) Commissioners and their senior staff, has initiated a new State Profiles System (SPS) to provide SMHAs with up-to-date information about the financing and organization of state mental health systems. For over 20 years, NRI has been providing SMHAs information about the organization, funding, operation, services, policies, statutes, staffing, and clients of all SMHAs across the U.S. States, NASMHPD, and advocates use this information in budgeting, planning, and evaluating state mental health systems and in responding to requests from Governor's, Legislators, media, and advocates.
The 2020 SPS Components were sent to all SMHAs on January 14, 2020 and responses are due from states by March 20, 2020. NRI will begin producing topical reports utilizing the Profiles data soon after state responses are finalized.
The SPS components for 2020 were developed with guidance from an advisory group comprised of SMHA Commissioners, Planners, and program staff, as well as staff from NASMHPD and NRI. The 2020 SPS components build on prior years' components, but have been tailored to address new issues facing the states, and edited to ensure that only relevant information is included. Based on major policy topics raised by SMHA Commissioners and their senior staff, the 2020 SPS includes expanded components addressing Forensic Mental Health Services (including a focus on competency assessment and restoration activities in hospital and community settings), and a new Residential Continuum of Care component addressing housing options and supports provided by the SMHA for individuals with mental illness.
The updated 2020 SPS is a self-funded effort by the SMHAs that recognize the value in having access to an up-to-date, comprehensive database of comparable information about all SMHAs that states can use for budgeting, planning, and policymaking at the local, state, and national levels. Having access to this information will provide critical information to SMHA leadership and will reduce the burden on SMHAs of compiling information for decision-makers, planners, researchers, and others through the availability of a centralized, standard compilation of information about the financing of SMHAs. To date, over half of the states have committed to helping fund this initiative.
Every state that completes the 2020 SPS Components will receive general reports showing state and national trends. However, states that financially support this initiative will also receive more expansive, customized state reports with additional details and trends. For more information about supporting this important initiative, please contact NRI's Executive Director/CEO, Tim Knettler at tknettler@nri-inc.org or 703-738-8160.
---
State Residential Treatment for Behavioral Health Conditions: Regulation and Policy Environmental Scan
January 23, 2020
A new report by the Assistant Secretary for Planning and Evaluation (ASPE) on state regulation of Residential Treatment programs was prepared for ASPE by Truven/IBM. NRI and NASADAD also worked to identify state regulations and facilitated state review and verification of the information summarized for the ASPE report.
The objective of this environmental scan is to summarize the peer-reviewed and grey literature on oversight of residential care for mental health and substance use care in the United States, excluding inpatient hospital care. Read the new Environmental Scan. 
---
NRI's Resources Instrumental in Supporting Coordinated Specialty Care Programs for First Episode Psychosis
January 9, 2020

A recent article about Washington State's Early Psychosis Program highlights services received through a coordinated specialty care (CSC) program called New Journeys. NRI has produced numerous resources designed to help states implement and fund coordinated specialty care programs. Additionally, these resources help CSC programs adhere to best practices and to be culturally competent serving a diverse client base. You can access these resources on our website. 
---
NRI/SMI Adviser Survey on Technical Assistance Needed by State Mental Health Agency Medical Directors, State Psychiatric Hospitals, and and Coordinated Specialty Care Providers
December 19, 2019
NRI and NASMHPD are again working with the American Psychiatric Association's SMI Adviser, also referred to as the Clinical Support System for Serious Mental Illness (CSS-SMI). This SAMHSA-funded center supports mental health providers to promote person-centered treatment and recovery supports to individuals with SMI. A major task that we are working on with the APA to support this endeavor is an assessment of state mental health systems and their providers to understand their needs regarding how to improve clinical services for individuals with SMI.
To help us determine what types of assistance are most needed in the implementation of Evidence-Based Practices and Clinical Practice Guidelines, NRI is distributing a survey to State Medical Directors, State Hospital Administrators, and CSC Program Leads in each of the states. This 10-to-15-minute survey will help the APA and SAMHSA better understand what types of clinical consultations, training, and other TA would be especially helpful to these audiences. Information from these surveys will be used to help inform the TA activities provided under the CSS-SMI initiative to better meet the needs of behavioral health providers and clinicians. NRI is requesting that these surveys be completed by Friday, December 20th. If you feel you should have received an invitation to participate in this survey but did not, or if you have any questions related to this initiative, please contact Kristin Neylon.
---
Research Report Finds Widening Disparities in Network Use and Provider Reimbursement for Individuals with Mental Health and SUD
December 5, 2019
A recent report titled, "Addiction and mental health vs. physical health: Widening disparities in network use and provider reimbursement" showed that there are increasing disparities in out-of-network utilization rates for addiction and mental healthcare services compared to medical and surgical services for inpatient, outpatient, and professional office-based settings.
In this article by Kaiser Health News, Dr. Henry Harbin, an adviser to the Bowman Family Foundation, which commissioned the report comments on the reports' findings. Dr. Harbin was the former CEO of Magellan Health, a managed behavioral health care company. Read the report.
---
NRI Welcomes New Senior Director of Consulting and Research
November 21, 2019
NRI welcomes Dr. Jennifer Bronson as our new Senior Director of Consulting and Research. Dr. Bronson has 15 years of experience in health research and evaluation, with a primary focus on behavioral health, disabilities, HIV/AIDS, maternal health and children's exposure to violence/trauma. Her criminal justice knowledge comes from experience working in a reentry services center and at the Department of Justice as a correctional health statistician. She has a PhD in Medical Sociology from Howard University. Please join us in welcoming her.
---
SAMHSA Releases Publication on First-Episode Psychosis and Co-Occurring Substance Use Disorders
November 7, 2019
NRI's Board President Dr. David Shern and Senior Director, Ted Lutterman served as members of the expert panel.
The Substance Abuse and Mental Health Services Administration (SAMHSA) announced the release of a new publication titled, "First-Episode Psychosis and Co-Occurring Substance Use Disorders." The evidence-based resource notes that young adults who experience a first-episode psychosis along with a substance use disorder (SUD) are at high risk for recurring episodes of psychosis, later physical health problems, and have a greater likelihood of future disability. Read more.
---
New, Unique Report: Functionality and Usability of Various Electronic Health Record Systems: State Psychiatric Hospitals and Systems
October 24, 2019
Electronic Health Record (EHR) technology varies not only by vendor but also by implementation. In this latest report, Lucille Schacht PhD, CPHQ, NRI's Senior Director Performance and Quality Improvement, discusses the components that have been implemented and the perceived usability of the EHR system. Learn more.
---
NASMHPD Annual Meeting
September 19, 2019
The NASMHPD Annual 2019 Meeting, which was held in conjunction with the International Initiative for Mental Health Leadership (IIMHL) and the International Initiative for Disability Leadership (IIDL) Leadership Exchange Network meeting took place from September 11-14 in Washington, D.C. NRI staff and board members participated in panels and presentations.
Below are links to the presentations and related materials:
---
September 19, 2019

The NRI-sponsored Mental Health Metrics Match took place September 9th and 10th as part of the IIMHL/IIDL meeting. This Match allowed participants from Australia, Canada, England, Ireland, New Zealand, Scotland, United States and Wales to share their newest and most effective uses of data to understand systems, monitor accountability, and drive innovation.

NRI's Executive Director and CEO, Tim Knettler and Senior Director of Government & Commercial Research, Ted Lutterman presented about United States/State Mental Health Agencies & Systems.
---
The Use of Geographic Information Systems (GIS) by State Behavioral Health Authorities (SBHAs)
August 22, 2019

On September 5 at 2PM EST, the National Association of State Mental Health Program Directors Research Institute (NRI) and the National Council for Behavioral Health will present a demonstration of the uses of Geographic information systems (GIS) for behavioral health pursued by Washington State and Oklahoma.Register now.
---
NIMH Reddit "Ask Me Anything" with Dr. Jane Pearson – Suicide Prevention
August 22, 2019

In recognition of National Suicide Prevention Month in September, the National Institute of Mental Health (NIMH) is participating in a Reddit "Ask Me Anything" (AMA) event on Thursday, September 5, 2019. NIMH's suicide prevention expert, Dr. Jane Pearson will answer questions from the public about how NIMH-supported research is helping save lives and reduce the rising suicide rate.

Learn more about participating in this discussion.
---
NRI Report About Forensic Patients in State Psychiatric Hospitals Published in CNS Spectrums
August 8, 2019

We're pleased to announced that an NRI research article, Forensic Patients in State Psychiatric Hospitals: 1999-2016 has been published in the peer-reviewed journal, CNS Spectrums Read more.
Wraparound Services Increase Benefits of Mental Health Courts, Study Finds
August 8, 2019

Debra A. Pinals, MD, Medical Director of Behavioral Health and Forensic Programs for the Michigan Department of Health and Human Services and a member of NRI's Mental Health/Criminal Justice Board Committee was lead author on a pilot study published in Psychiatric Services in Advance. The study suggests that a program that offers integrated behavioral-health and criminal-justice services to individuals who are participating in mental health courts may help reduce recidivism and promote recovery among participants, Read more.
---