NRI's Board of Directors
NRI's Board of Directors is composed of 16 leaders in the behavioral health field who serve as program directors, researchers, consultants, advocates, and finance experts. Their individual and collective competencies provide strategic guidance to NRI as it fulfills its mission to benefit both providers and consumers of health and behavioral health services. The term of office for all Board members is two years.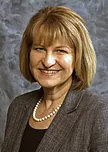 President
Lynda Zeller
Ms. Zeller is the Senior Program Officer, Behavioral Health at Michigan Health Endowment Fund. She previously served as the Deputy Director for Michigan's Behavioral Health & Developmental Disabilities Administration, where she provided policy leadership for public behavioral health and developmental disabilities services, and oversight for operations through the Bureau of Community-Based Services; Bureau of Hospitals and Administrative Operations; and the Children and Adults with Autism Spectrum Disorders Section. She has more than 27 years of experience serving the behavioral health community.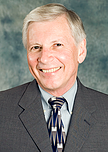 Immediate Past President
David Shern, Ph.D. 
Dr. Shern served as the interim President and CEO of Mental Health America. Previously, Dr. Shern served as Dean of the Louis de la Parte Florida Mental Health Institute at the University of South Florida, one of the largest research and training institutes for behavioral health in the U.S. He also founded and directed the National Center for the Study of Issues in Public Mental Health within the New York Office of Mental Health.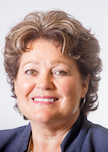 Vice President
Lisa Clements, Ph.D.
Dr. Clements is a Licensed Psychologist and serves as the Vice President of Population Health at Beacon Health Options, Colorado. She directs initiatives supporting individuals engaged with the Criminal Justice system as well as the Integration of Physical and Behavioral Health Treatment Services, Care Coordination, and Psychiatric Curbside Consultation. Following two decades of work in the Missouri Department of Mental Health Dr. Clements served as Commissioner of Behavioral Health in Colorado from 2011-2015 as well as serving on the NASMHPD and CSG Executive Boards. She was appointed to the NRI Board in 2014 and has served on the NRI Executive Committee for several years. Dr. Clements currently serves on the Equitas Executive Committee as well as the Equitas National Advisory Board both of which specifically work to create a new conversation regarding mental illness and the criminal justice system.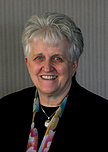 Secretary
Ann Marie Sullivan, M.D.
Dr. Ann Marie Sullivan serves as Commissioner for the New York State Office of Mental Health.  Previously, she was the Senior Vice President for the Queens Health Network of the New York City Health and Hospitals Corporation. Dr. Sullivan is an active advocate for her patients and her profession, is a Distinguished Fellow of the American Psychiatric Association and has served as the Speaker of the American Psychiatric Association's Assembly and on its Board of Trustees.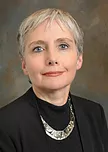 Dena Stoner, Director of Innovation Strategy for the Texas Health and Human Services Commission's IDD / Behavioral Health Division, has over 38 years of design and implementation experience, including long term services, acute care, managed care and behavioral health. She currently concentrates on behavioral health integration, including research and demonstration projects, Medicaid state plan and waiver initiatives. Her work has been featured in peer-reviewed publications. She also chairs the National Association of State Mental Health Program Directors' Finance Policy Division, serves on the NASMHPD Research Institute (NRI)'s Board of Directors, is a member of the Executive Committee of the National Academy for State Health Policy (NASHP) and chairs NASHP's Long Term and Chronic Care Committee.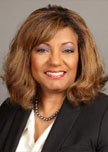 Past President, Member at Large
Lorrie Rickman Jones, Ph.D.
Dr. Jones currently serves as theVice President of Strategic Innovation and Behavioral Health at Next Level Health Partners. Prior to that role, she served as the Senior Policy Advisor for Behavioral Health in the Illinois Governor's Policy Cabinet. In that role, she was responsible for creating, directing, and overseeing behavioral health policy development across state agencies consistent with the Governor's major policy goals and national best practices. From 2005 to 2013, Dr. Jones served as the Director of the Division of Mental Health for the Illinois Department of Human Services.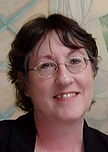 Member at Large
Joyce Allen, M.S.W.
Ms. Allen serves as the Director of the Bureau of Prevention Treatment and Recovery in the Wisconsin Department of Health Services' Division of Mental Health and Substance Abuse Services. In this role, Ms. Allen oversees community mental health and substance abuse programs, administrative rules and funding. Ms. Allen has over 20 years experience as a member of the Wisconsin Department of Health Services' Division of Mental Health and Substance Abuse Services.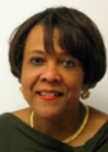 Member at Large
Barbara Bazron, Ph.D.
Barbara J. Bazron, PhD was appointed by Mayor Muriel Bowser as Director of the Department of Behavioral Health. Dr. Bazron previously served as Interim Director and Senior Deputy Director of the District's Department of Behavioral Health where she led initiatives to expand evidence-based practices for children and youth, integrate peer leadership in treatment models and increase access to care in non-traditional settings 

Sheri Dawson, RN, BS, is currently serving as Director of the Division of Behavioral Health in the Nebraska Department of Health and Human Services (DHHS). Sheri graduated from Bryan School of Nursing and Nebraska Wesleyan University. She has served in a variety of roles at DHHS over the last 17 years. She has committed over 30 years to addressing behavioral health issues and promoting system change. She has served in management roles in both private and public psychiatric hospitals.  She believes you need to trust the journey.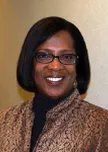 Member at Large
Miriam Delphin-Rittmon, Ph.D.
Dr. Delphin-Rittmon serves as Commissioner of the Connecticut Department of Mental Health & Addiction Services. Previously she served as the agency's deputy commissioner, and director of the office of multicultural healthcare equality. Prior, spent two years as a senior advisor to the federal Substance Abuse and Mental Health Services Administration and was an assistant professor of psychiatry at Yale.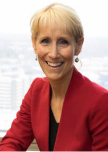 Member at Large
Judy Fitzgerald, M.S.W
Judy Fitzgerald was appointed Commissioner of the Georgia Department of Behavioral Health and Developmental Disabilities (DBHDD) by Governor Nathan Deal in 2016. She has been with DBHDD since 2012, previously serving in the roles of Chief of Staff and Deputy Commissioner. Fitzgerald is a social worker with a career-long focus on behavioral health and public service delivery systems. Prior to joining DBHDD, she worked in a variety of health and human service settings. She served as Vice President of Strategy for View Point Health, one of Georgia's twenty-six community service boards.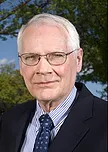 Member at Large
Ron Manderscheid, Ph.D.
Dr. Manderscheid serves as the Executive Director of the National Association of County Behavioral Health & Developmental Disability Directors. The Association represents county and local authorities on the national stage and provides technical assistance and support. He also serves as an Adjunct Professor at the Bloomberg School of Public Health at Johns Hopkins University, and is the Immediate Past President of ACMHA - The College for Behavioral Health Leadership.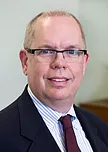 Member at Large
Joe Parks, M.D.
Dr. Parks serves as the Senior Medical Director for the National Council for Behavioral Health. He most recently served as the Director of the Missouri HealthNet Division of the Missouri Department of Social Services. He oversees th Medicaid program that provides health coverage to about 850,000 lower-income children, custodial parents, disabled residents and seniors. He previously served as the Chief Medical Officer for the Missouri Department of Mental Health.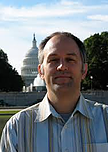 Member at Large
Matt Salo
In 2011, Mr. Salo was appointed as the first Executive Director of the National Association of Medicaid Directors. He formerly spent 12 years at the National Governors' Association where he worked on the Governors' health care and human services reform agendas and where he firmly believes he was responsible for securing the entire tobacco settlement for the states, getting more than $100 billion in state fiscal relief.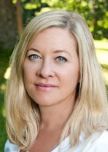 Member At Large
Katherine Warburton, D.O.
Dr. Warburton is the Medical Director, and Deputy Director of Clinical Operations, for the California Department of State Hospitals. Dr. Warburton is board certified in adult and forensic psychiatry. She is an Associate Professor on the Clinical Faculty at the UC Davis School of Medicine. Dr. Warburton has lectured and published on forensic topics related to violence and competence to stand trial. She is editor of a textbook titled Violence in Psychiatry.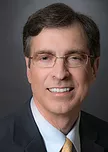 Executive Director / CEO
Tim Knettler, M.B.A., C.A.E.
Mr. Knettler has over 20 year's executive level experience in both for-profit and not-for-profit organizations. He has provided strategic planning, global strategies, transition (Interim) management, revenue/membership growth, public policy/advocacy, and other leadership expertise to associations and other non-profit and government organizations. He is the main contact for new initiatives and works closely with our federal partners, colleagues, and multiple associations to inform the public mental health system through our research and analytical capacities.