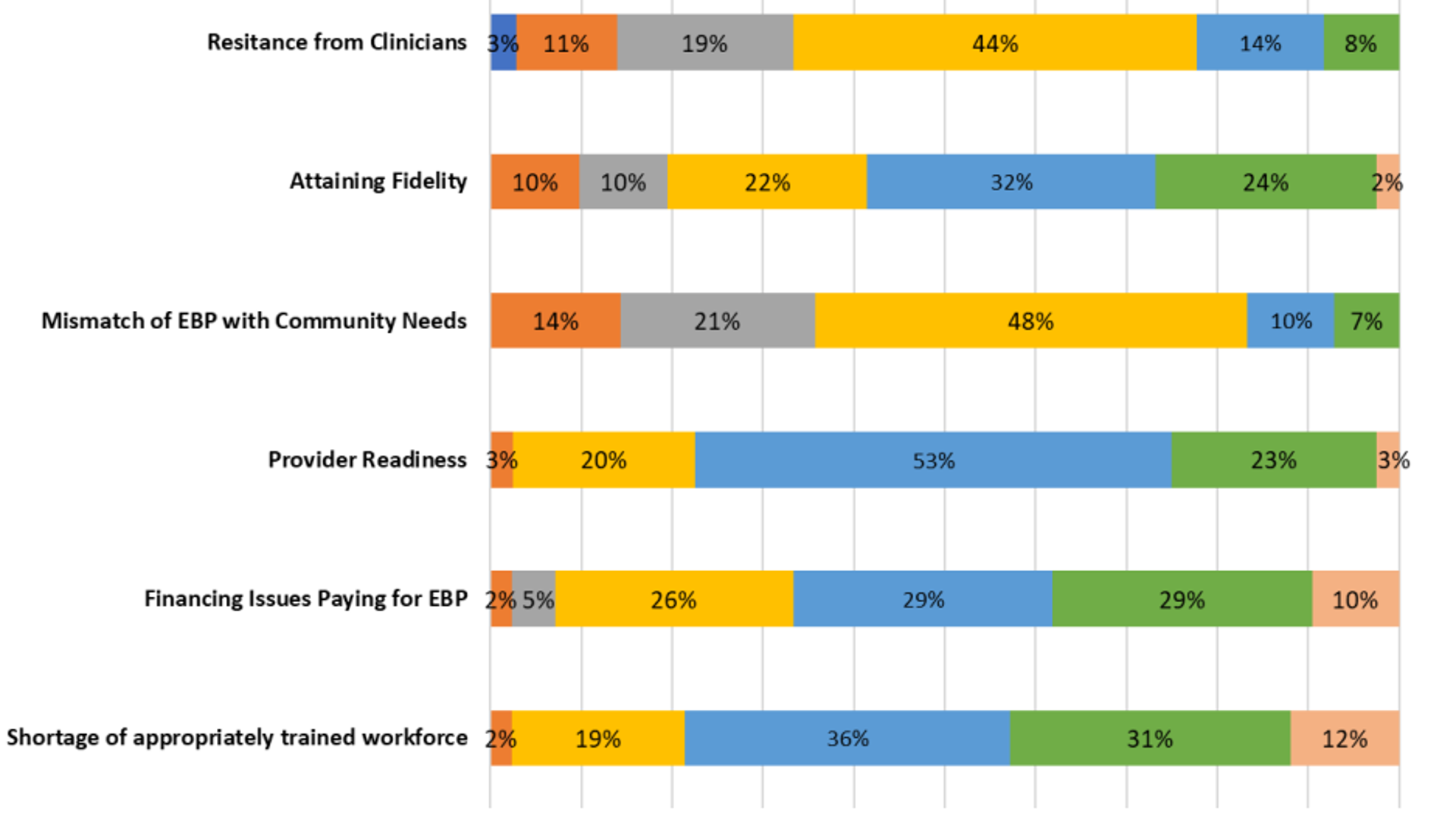 Provision and Funding of Evidence-Based Services
Thursday, June 30, 2022
One of the 15 new State Mental Health Profiles reports released by NRI focuses on the provision and funding of evidence-based services (EBPs). For decades State Mental Health Agencies (SMHAs) have worked towards incorporating EBPs—services that have been demonstrated to provide positive results—into their community-based mental health services. EBPs are designed for adults with serious mental illnesses (SMI) and children/adolescents with serious emotional disturbances (SED). SMHAs have implemented or are planning to implement a variety of EBPs for adults with SMI and children/adolescents with SED.
Among EBPs designed for adults with SMI, the most frequently implemented EBPs are assertive community treatment, supported employment, and supported housing. Among EBPs designed for children/adolescents, the most frequently implemented EBPs are trauma-focused cognitive behavior therapy, parent-child interaction therapy, and therapeutic foster care. SMHAs most commonly use state general funds, Medicaid, and the SAMHSA Mental Health Block Grant to pay for these EBPs. Local and other funds are used to a lesser extent to pay for EBPs. The greatest barriers to implementing EBPs are shortage of appropriately trained workforce, provider readiness, financing issues paying for EBPs, and attaining fidelity.
The new NRI state Profiles "Provision and Funding of Evidence-Based Services" report is available at www.nri-inc.org/profiles. This report is one of 15 new Profiles reports available to the public. SMHA staff have exclusive access to additional state-by-state information that are summarized in the public reports. For more information about the State Profiles System, please e-mail [email protected].