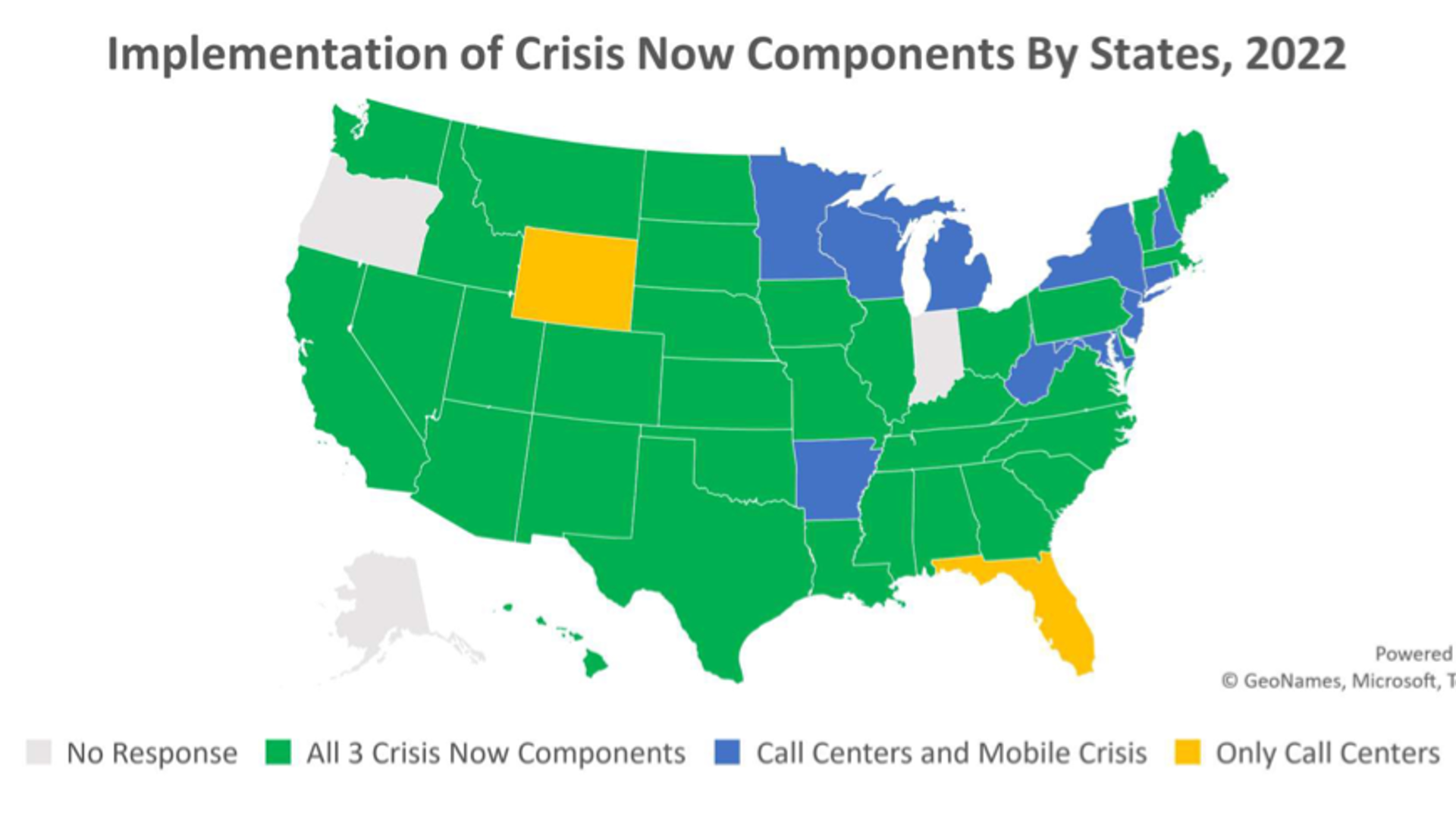 New NRI State Profile Reports on State Behavioral Health Agency Activities Supporting Crisis Services, 2022
Thursday, April 13, 2023
New NRI State Profile Reports on State Behavioral Health Agency Activities Supporting Crisis Services, 2022

NRI has released three new reports and updated four other existing reports about State support for behavioral health crisis services based on responses from 48 states.

The new report: SMHA Support for the Behavioral Health Crisis Services Continuum reviews the implementation of Crisis Now service components: "Someone to Talk To", "Someone to Respond", and "Someplace to Go" by states. This short report identifies which states have implemented various crisis services, how many different call centers, mobile crisis teams, <24-hour crisis receiving and stabilization facilities, and short-term residential programs are operating in states, plans to open additional services, how each service component is organized, as well as workforce and financing issues.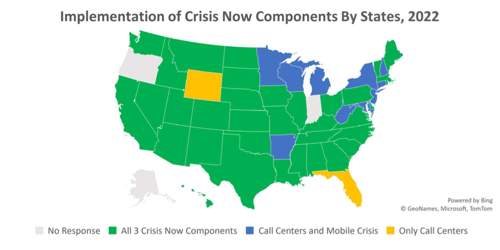 In addition to this summary report, other new and updated Profiles reports on Crisis Services on the NRI website focus on specific aspects of the crisis services continuum. Profiles reports are available at: www.nri-inc.org/profiles. State Mental Health Agency staff have access to detailed accompanying materials through the NRI's State Profiles restricted access website. Please contact NRI at [email protected] with any questions or comments.