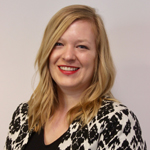 Alex Blandford, Deputy Program Director, Behavioral Health, Council of State Governments Justice Center. Alex Blandford oversees and executes the Council of State Governments (CSG) Justice Center's health policy portfolio and works to improve access to health care for people in the criminal justice system through federal, state, and local policy. Prior to joining the CSG Justice Center, Alex was a project coordinator for the Institute for Evaluation Science in Community Health, which is housed in the Graduate School of Public Health at the University of Pittsburgh. As a project coordinator, she oversaw a variety of research projects, including one examining the Pittsburgh region's emergency response to mental health crises, and another evaluating the region's Crisis Intervention Team training for police officers. She earned her BS in psychology and BA in French from the Pennsylvania State University and her MPH at the Graduate School of Public Health at the University of Pittsburgh.
---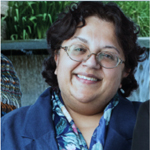 Reena Chakraborty, PhD has solved real-world problems for 30 years as a highly productive analyst. In 2017 she was one of five individual recipients of the 16th Annual Morris and Gwendolyn Cafritz Awards to DC Government employees in recognition of contributions through public service. Since 2012, she has served as Chief of Strategic Planning and Analysis for the DC Department of Corrections. She is dedicated to leadership in applying systems and process analysis to understand, improve, and transform real world systems that serve the public.   
---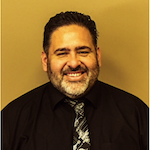 Domingo P. Corona is the Director of Pretrial Services for the Arizona Superior Court in Pima County. Mr. Corona joined Pretrial Services in 1998 and has over 19 years of experience in the pretrial justice field including 18 years in a leadership role.  He played an integral role in the development and implementation of automation for initial appearance hearings in Pima County, which included programming to deliver paperless release recommendations to initial appearance judges. Mr. Corona also is a participating guest of Pima County's Criminal Justice Coordinating Council and has served on the Council's Pretrial Justice Sub-Committee.  He also is a member of Pima County's MacArthur Foundation Safety and Justice Challenge (SJC) core planning team, which includes membership on the SJC Community Collaborative Steering Committee.
Mr. Corona is a facilitator and organizer for bi-monthly meetings held by pretrial leaders and directors in Arizona, and in 2016 he was appointed to the inaugural Arizona Pretrial Services Committee. For Arizona, Mr. Corona serves on a subcommittee focused on developing statewide measurements for all Arizona counties and he co-chairs the Pretrial Education Subcommittee. In 2015, Mr. Corona was asked to serve as a member of the National Institute of Corrections' (NIC) Pretrial Executives Network.  In 2016, Mr. Corona joined the National Association of Pretrial Services Agencies (NAPSA) Education Committee and was also selected as one of two Arizona representatives for the NAPSA Southwest Regional Collaborative Network.  Recently, he was asked to co-chair the NAPSA Communications Committee, and he has served as a member of the National Standards on Pretrial Release writing team.  In 2017, Mr. Corona was appointed to serve as a NAPSA Board Member, representing the Southwest as a Regional Director.
Mr. Corona holds a Bachelor of Arts in Sociology from the University of Arizona and a Masters Degree in Justice Management from the University of Nevada, Reno.
---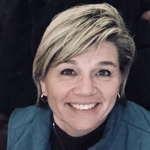 Kim Etherton is a Licensed Independent Mental Health Practitioner and Certified Professional Counselor in the State of Nebraska.  Early in her career she worked at the state psychiatric hospital in the sex offender treatment program. Additionally, Kim was employed as a mental health therapist at the Lancaster County Mental Health Center and then the Program Manager of Lancaster County's Mental Health Crisis Center.  Until November of 2016, Kim worked part time in private practice, specializing in treating trauma disorders, anxiety and complex personality disorders.  Kim is currently the Director of the Lancaster County Department of Community Corrections, a department she founded in 2003 following a 2001 Adult Corrections Needs Assessment.  The Department of Community Corrections administers 12 programs; each designed to provide supervision and case management services in an effort to keep individuals out of the local jail and connected to support services in the community. 
---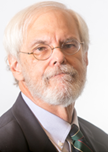 William H. Fisher, Ph.D. is Professor Emeritus of Criminology and Criminal Justice at The University of Massachusetts Lowell and Adjunct Professor of Psychiatry at the University of Massachusetts Medical School. Dr. Fisher received his Ph.D. in sociology from Northeastern University and was a Christopher Walker Post-Doctoral Fellow in Mental Health Policy at Harvard's Kennedy School of Government. His chief areas of interest are the intersection of the mental health and criminal justice systems, mental health law, and statistics and research design.
---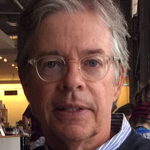 W. Lawrence Fitch, J.D., is Adjunct Professor of Law at the University of Maryland Law School; Clinical Associate Professor of Psychiatry at the University of Maryland Medical School; Affiliated Faculty in Law and Psychiatry at the Institute of Law, Psychiatry and Public Policy (ILPPP) at the University of Virginia; and Reporter for the American Bar Association's Criminal Justice/ Mental Health Standards Project. He serves on the Editorial Board of the Journal of the American Academy of Psychiatry and the Law.
Mr. Fitch previously has served as Director of Forensic Services for Maryland's Mental Hygiene Administration (1994-2013); Associate Professor (law and psychiatry) at the University of Virginia and Director of Forensic Services Training and Research at the University's ILPPP (1982- 1994); and Research Attorney with the Institute on Mental Disability and the Law at the National Center for State Courts (1978-1982).
---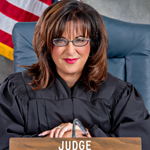 Judge Ginger Lerner-Wren was elected Broward County Court Judge in 1997. Judge Lerner-Wren pioneered the first problem solving Mental Health Court in the United States, dedicated to the decriminalization and treatment of persons arrested with mental illness and co-occurring disorders.  Judge Lerner-Wren speaks nationally and internationally and is an adjunct Professor for Nova Southeastern University.  Broward's Mental Health Court has diverted more than 20,000 persons with mental illness out of Broward's Jail, with linkage to community based treatment and services.
---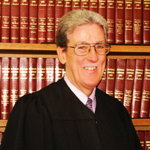 Milton L. Mack, Jr. served as a probate judge for 25 years prior to being appointed State Court Administrator for the State of Michigan. He has lectured and written extensively on the subject of improving the mental health system. He has served on public bodies working on improving the delivery of mental health services and has successfully advocated for legislative changes. The National College of Probate Judges recognized his work in mental health reform by awarding him the 2010 William W. Treat Award for Excellence.
---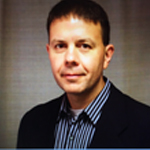 Travis Parker, M.S., L.I.M.H.P., C.P.C. Mr. Parker is a Senior Project Associate with Policy Research, Inc. providing training and technical assistance services that draw on his extensive experience as a provider of behavioral health services in correctional facilities, and on his administrative expertise in behavioral health and managed care organizations. He previously served as the Vice President of System Transformation/Tribal Liaison and Director of Clinical Services for Magellan Behavioral Health of Nebraska. Prior to his appointment at Magellan, he was the Deputy Director of the Community Mental Health Center of Lancaster County (CMHCLC), Nebraska, having also served as the Program Director for the Behavioral Health Jail Diversion Program and the Emergency Services, Homeless, and Special Needs Departments at the CMHCLC. Mr. Parker has completed mental health and suicide prevention training with almost 40 sheriffs and municipal police departments in 16 Nebraska counties in the southeastern part of the state, as he also serves as a Crisis Response Counselor offering Intercept 1 diversion opportunities to those counties/communities. Mr. Parker has co-authored three articles published in American Jails, one article in Behavioral Sciences and the Law, and one article in The Prison Journal. He has assisted the communities of Omaha, Nebraska, Kearney, Nebraska and Ames, Iowa, in launching post-booking jail diversion programs. He completed his M.S. in Counseling Psychology from the University of Kansas and is licensed as an Independent Mental Health Practitioner and Certified Professional Counselor in Nebraska.
---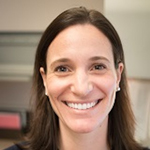 Dr. Pope is director of the Substance Use and Mental Health Program at the Vera Institute of Justice, where she oversees a broad portfolio of work at the intersection of public health and criminal justice. The program's current work is focused on improving front-end responses to people with mental illnesses and justice involvement, increasing information sharing opportunities across justice and health providers, and equipping local justice entities to respond to the opioid crisis. Prior to joining Vera, Leah conducted mental health services research at the New York State Psychiatric Institute and the Nathan Kline Institute for Psychiatric Research. Leah holds an A.B. from Harvard College and a Ph.D. in anthropology from Teachers College, Columbia University.
---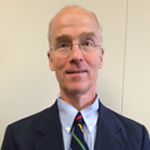 Thomas H. Reed is a graduate of Northwestern University and the Cornell Law School. He has been a member of the Milwaukee Trial Office of the Wisconsin State Public Defender since 1982 where he has handled a wide range of criminal cases. He has served as the Regional Attorney Manager since 2000 for an office of approximately sixty attorneys. He is a member of the Board of Directors of the Milwaukee Bar Association (MBA). He is also a member of the MBA Legal Services to the Indigent and Courts Committees. He is currently a member of the Board of Directors for the Milwaukee chapter of NAMI (National Alliance on Mental Illness), a Community Advisory Board Member for the Milwaukee Secure Detention Facility, and is a Steering Committee Member of the Milwaukee Mental Health Task Force.  In addition to various other bar related and teaching experiences, he has been an adjunct professor of law at The Marquette Law School since 1999.
---
Jennie M. Simpson, Ph.D. is the Senior Staff Lead for Criminal Justice at the Substance Abuse and Mental Health Services Administration (SAMHSA). In this role she manages and coordinates the agency's criminal justice policy initiatives and activities. Throughout her career, Dr. Simpson has focused on the intersections of behavioral health and criminal justice, with an emphasis on early diversion programs for individuals with mental and substance use disorders. Prior to joining SAMHSA, Dr. Simpson worked at the Council of State Governments (CSG) Justice Center and Pathways to Housing DC, a nationally recognized community mental health organization. At the CSG Justice Center, she provided technical assistance to law enforcement agencies through the Bureau of Justice Assistance Justice and Mental Health Collaboration Program. During her tenure at Pathways to Housing DC, Dr. Simpson managed the operations of a multi-disciplinary team of behavioral health practitioners serving justice-involved individuals and veterans and expanded the organization's partnerships across the criminal justice system, including law enforcement departments, pre-trial services, specialized treatment courts, and community supervision agencies. She has also consulted to law enforcement leadership on behavioral health, homelessness, and practices to effectively respond to individuals with mental and substance use disorders.  Dr. Simpson previously conducted research on behavioral health and law enforcement collaborations and has published and presented on her research in both national and international forums. Dr. Simpson received a Ph.D. in medical anthropology from American University.
---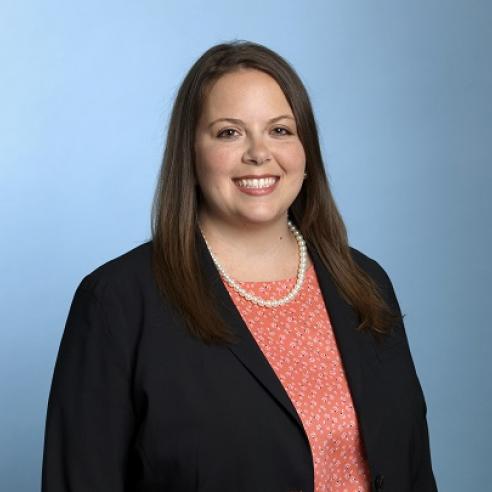 Nastassia Walsh is Associate Program Director for Justice for County Solutions and Innovation at the National Association of Counties (NACo). In this role, Nastassia oversees programmatic activities and strategy on NACo's justice portfolio. In addition, for the past four years, she has been primarily responsible for managing NACo's behavioral health and justice programming, including Stepping Up: A National Initiative to Reduce the Number of People with Mental Illnesses in Jails. Prior to joining NACo, Nastassia was a senior policy analyst at the Council of State Governments Justice Center where she provided training and technical assistance to state and local criminal and juvenile justice agencies to develop programs for people returning to their communities from jails and prisons. She also spent 6 years at the non-profit Justice Policy Institute researching local, state, and federal criminal and juvenile justice policies. She has a master's degree in forensic psychology from Marymount University and a bachelor's degree in psychology from Arizona State University.