NRI/NASMHPD 2017 Meeting
NRI, in collaboration with the National Association of State Mental Health Program Directors (NASMHPD), hosted a meeting of State Mental Health Agency Commissioners and Senior Agency Staff on Monday July 31, 2017. The invitation-only meeting offered an unprecedented opportunity for Senior Behavioral Health Leadership in the States to come together and discuss areas of mutual interest, share challenges across the systems of care, and identify solutions that have worked in peer States. This is the first time that a meeting of its kind has been held; we are excited to offer this platform for States to share ideas within and among State Behavioral Health leadership teams. Approximately 250 State attendees were expected. 
We would like to thank the following organizations supporting the meeting through sponsorships. The agenda for the closed-door meeting can be found here. For questions, please contact Vera Hollen.

Anthem is working to transform health care with trusted and caring solutions. Our health plan companies deliver quality products and services that give their members access to the care they need. www.anthem.com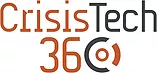 CrisisTech360 is your high-tech solution for crisis bed tracking and reporting, providing real time views of crisis program activity 24 / 7 / 365, anytime, anywhere. www.crisistech360.com
Mid-Morning Refreshment Break

H4 Technology empowers State Behavioral Health Agencies (SBHA) to integrate, analyze, monitor, and visualize data through COMPASS, our premier data management platform. COMPASS allows SBHAs to coordinate the care of the most vulnerable while facilitating TEDS, NOMS, and federal block grant reporting requirements. H4T is a proud partner of NRI. www.h4-technology.com
Afternoon Refreshment Break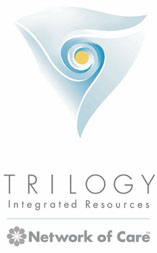 The Network of Care offers government-sponsored Web sites that provide faster, easier access to comprehensive community services, info, advocacy, news and assistance. Our state-of-the-art sites include a Referral Application, eLearning platform, and the most comprehensive health data available. www.trilogyir.com

Magellan Health focuses on the most complex and costly healthcare services, with an emphasis on specialty population management. Our deep experience in managing mental health and substance use disorder services, specialty pharmaceutical services and in providing pharmacy benefits administration enables us to deliver innovative solutions that positively impact both the quality and cost of some of the fastest growing areas of healthcare. www.magellanhealth.com

Navigant Consulting, Inc. (NYSE: NCI) is a specialized, global professional services firm that helps clients take control of their future. Navigant's professionals apply deep industry knowledge, substantive technical expertise, and an enterprising approach to help clients build, manage and/or protect their business interests. Visit www.navigant.com for more information.

As a health services and innovation company, Optum is tackling the biggest challenges in health care by partnering across the entire system. Through targeted intervention and modernized infrastructure, we work to ensure that the communities you serve are healthy and strong. That's how well gets done. www.optum.com/solutions/government/state

Relias' analytics products measure population and organizational effectiveness by gathering public, governmental, EHR, patient survey, reimbursement, and billing system data to provide metrics that clients use to drive their businesses, and the improvements that they aspire to. Relias' assessment products enable organizations to evaluate the skills of people that they are considering for hire, their contractors, and their employees. www.reliaslearning.com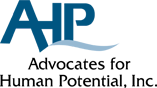 AHP has spent decades working to improve health systems for vulnerable populations through research and evaluation, training and technical assistance, and professional consulting. We support systems change through our areas of expertise in addictions & substance abuse, behavioral health policy, criminal justice, health care reform, housing & homelessness, mental health, population health management, recovery supports, veterans, and workforce development. www.ahpnet.com

Eagle Technologies, Inc., founded in 2004, provides project management, behavioral health expertise, statistical analysis and Information Technology (IT) services for government and corporate clients. The Eagle Team has the proven capabilities to plan and manage multimillion-dollar projects, aligning business goals with technology solutions to drive process improvements, competitive advantages and deliver advanced business solutions. www.eagletechva.com

In partnership with NRI, Fields & Associates provides experience guiding psychiatric hospitals to compliance and survey success. We specialize in Joint Commission standards compliance for psychiatric hospitals and community mental health programs. www.fieldsinc.com

TAC advances proven solutions to the housing and community support services needs of low-income people with disabilities and people who are homeless. For almost 25 years, we've provided policy leadership, technical assistance, and consultation to federal, state, and local government agencies, as well as to national policy and advocacy groups. www.tacinc.org

Westat, demonstrating technical and managerial excellence since 1963, is recognized as one of the foremost research, statistical survey, and communications organizations in the United States. We provide services to agencies of the U.S. Government, as well as businesses, foundations, and state and local governments. www.westat.com